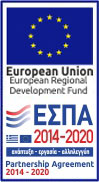 ---
Suggested Destinations
---
MAP OF POSSIBLE DESTINATIONS
MONI
The evergreen island of the Moni, just 15 minutes from Agistri, will enchant nature lovers with its imposing peaks, its blue beaches and its rich fauna. On the island of Moni you will find the unique beach bar capable of providing you with cool cocktails and refreshments.
METOPI
Only 4 minutes away from Agistri is Metopi Island. Great historical significance for the inhabitants of Agistri, as it was the pasture for the animals of the island. With the chapel of Aghioi Theodoroi dominating, Metopi is an ideal place for fishing enthusiasts as well as for those who prefer a quick and enjoyable stroll. (tip * Ideal for BBQ)
DOROUSA
Puting the surrounding island on the southeastern side of the island, you find Dorousa. With the chapel of Prophet Elias on the top of the breathtaking and the wreck on the bottom of the island, Dorousa is a pole of attraction for the friends of climbing and diving.
KYRA
Kyra is a rare island in beauty, just 3.5 nautical miles from Agistri. Kyra offers a picture that relaxes her guests and allows them to relax, enjoying to the full its natural beauty, which remains unchanged due to the lack of tourists. Therefore, if you are looking for an island only for you and your friends, combining relaxation and enchanting landscapes, then Kyra is the right choice.
SMALL DRAGONERA
BARIAMA
APONISSOS
Skip to content